Bumblebee RM-5: DIY Ribbon Mic Kit with Pre-Assembled Motor
The RM-5 DIY Ribbon Mic Kit comes with assembled motor. Our experienced and dedicated microphone technician installs and tunes the ribbon. Therefor, you don't need to do the "brain surgery" type ribbon works with ultra-thin aluminium foil. You only have to be able to use a soldering iron and a screwdriver to make your own DIY Ribbon Mic with Bumblebee RM-5 Kit. No special skills or expertise required.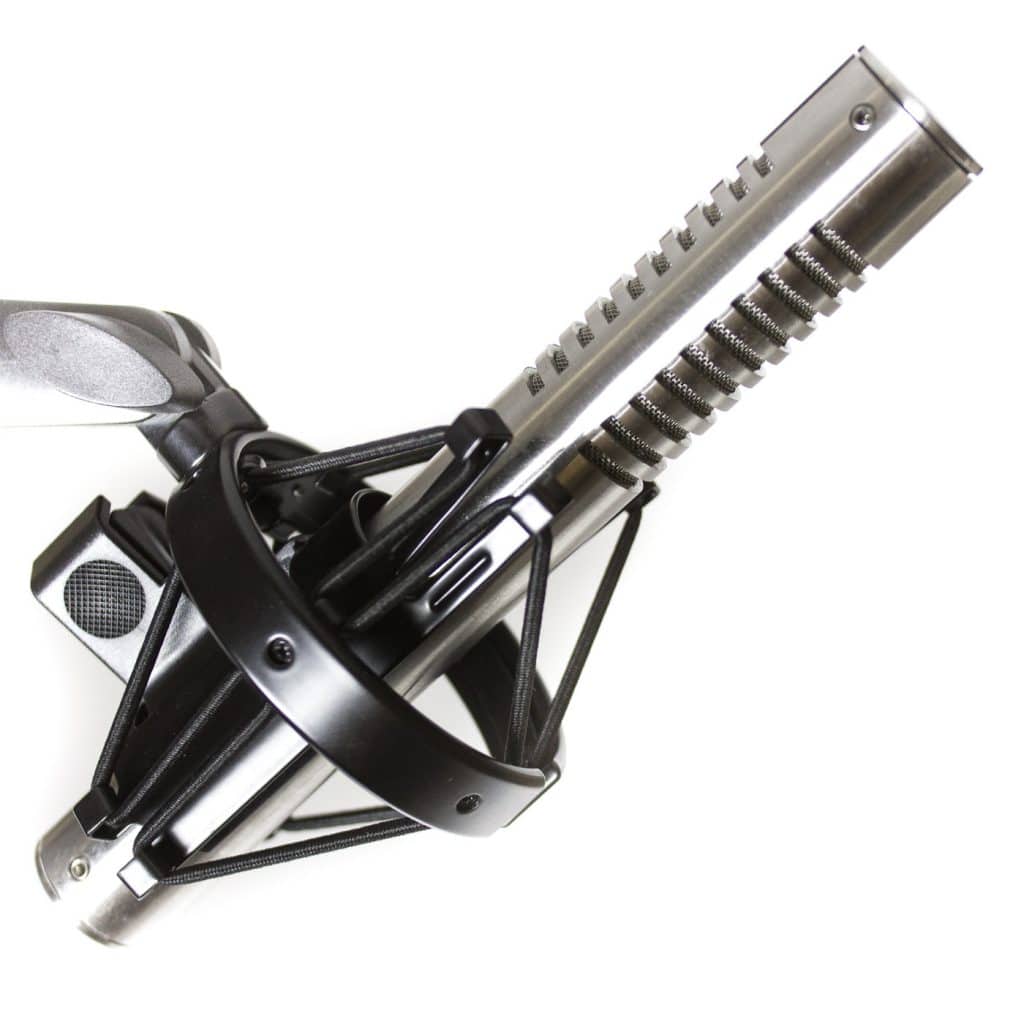 Classical Sound with Modern Appearance
RM-5 DIY Ribbon Mic Kit has the classical soft sound the ribbon microphones are praised for. The RM-5 ribbon microphone is a great choice if you are looking for that good-old coloration for your records. Enhance your recordings with the classy touch the ribbon microphones are famous for:
Bumblebee RM-5 Microphones have proven to do a perfect job for both – home recording enthusiasts and professional studio engineers.
RM-5 Mics Were Used to Record a Cirque Du Soleil Album
RM-5 DIY Ribbon Mics were used as drum overheads and main electric guitar microphones in every track of the Kurios album by the famous Cirque Du Soleil.
You can listen to samples on Cirque Du Soleil web-site: https://www.cirquedusoleil.com/kurios
The album was recorded by Rob Heaney, a Canada-based music producer, multiple award winner, who has recorded and produced many of Cirque Du Soleil albums. 
The web-site of Rob Heaney: http://robheaney.com, Studio Fast Forward, a Rob Heaney's recording studio: http://www.studiofastforward.com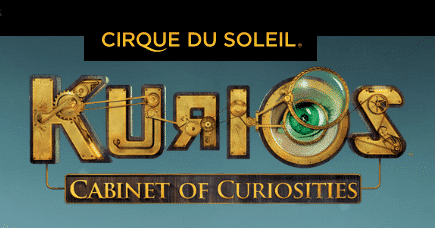 "All the [drum overhead] tracks were your mics only through a McCurdy class A tube mic pre from the 50's. Also the accordion had one of your mics plus two tube mics. Electric guitars - 90% of the sound is your mic through a Trident B-range Console. It's truly my #1 choice for a Ribbon Mic and I have a healthy collection of all the Fav's."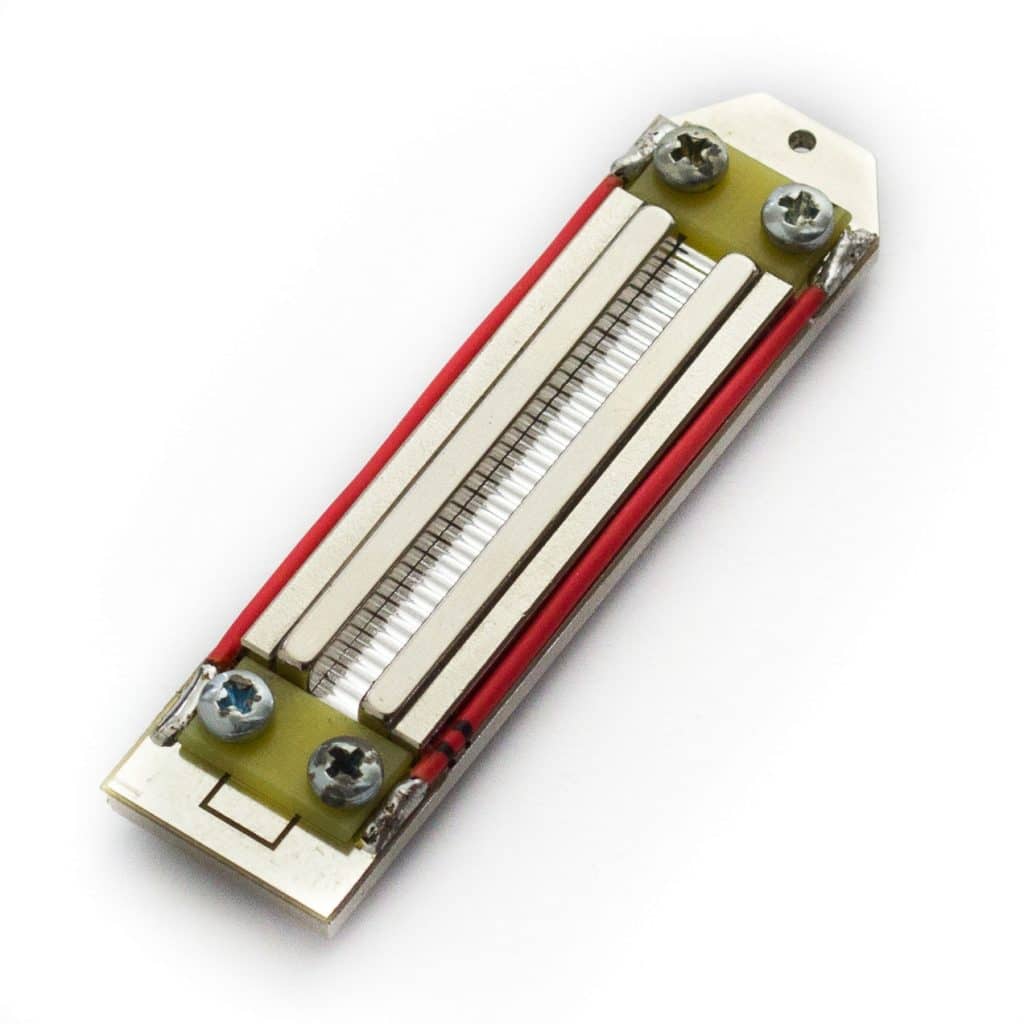 Pre-Assembled RE-254 Ribbon Mic Motor
The RM-5 Ribbon Mic Kit comes with RE-254 microphone motor. The motor is our original design. The assembly and ribbon installation take place in our lab. Our dedicated microphone technician have been doing this job for several years with passion and attention.
RE-254 is a classical motor design with a long 2″ ribbon. The motor produces the warm old-school sound. Big ribbons are known for their bold tone with specific character no other microphone can produce. It is always nice to have such vintage touch in your palette.
The motor is available with either standard 2.5u ribbon or optional 1.8u ribbon upgrade. You can read about the differences here: Ribbon Microphone Foil – Thickness and Sound
Original Toroidal Output Transformer
Another major part of the RM-5 DIY Ribbon Mic Kit is the RTX-35 Toroidal Output Transformer. The transformer is a very important component in a ribbon microphone. It's job is to lift the ultra-low voltage of a ribbon motor with the best possible sound quality.
We've designed the RTX-35 Transformer particularly for RE-254 Ribbon Motors, taking the higher impedance into account. Because of the original design, these two parts make a perfect match. The motor and the transformer work together as a single system.
By performing several blind tests, we've made sure that RTX-35 Transformer has the matching or better subjective sound quality comparing to well-known ribbon microphone transformers.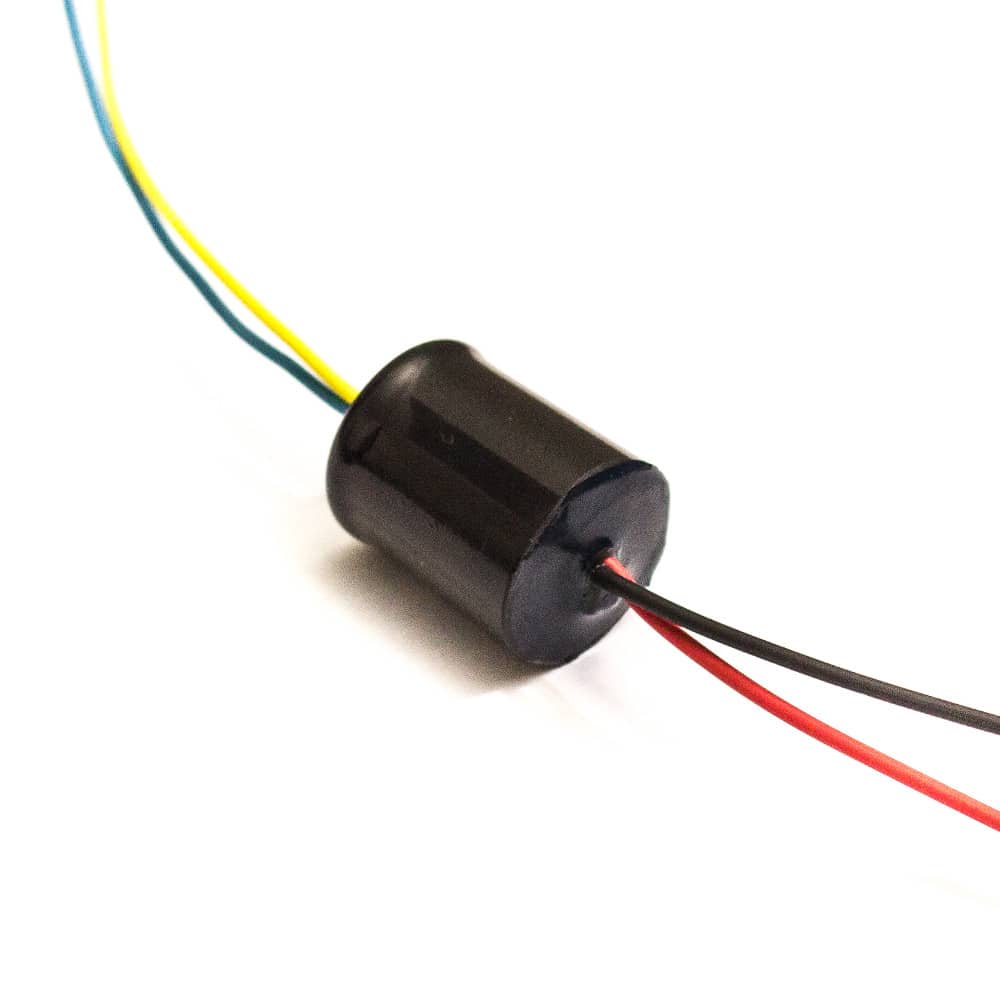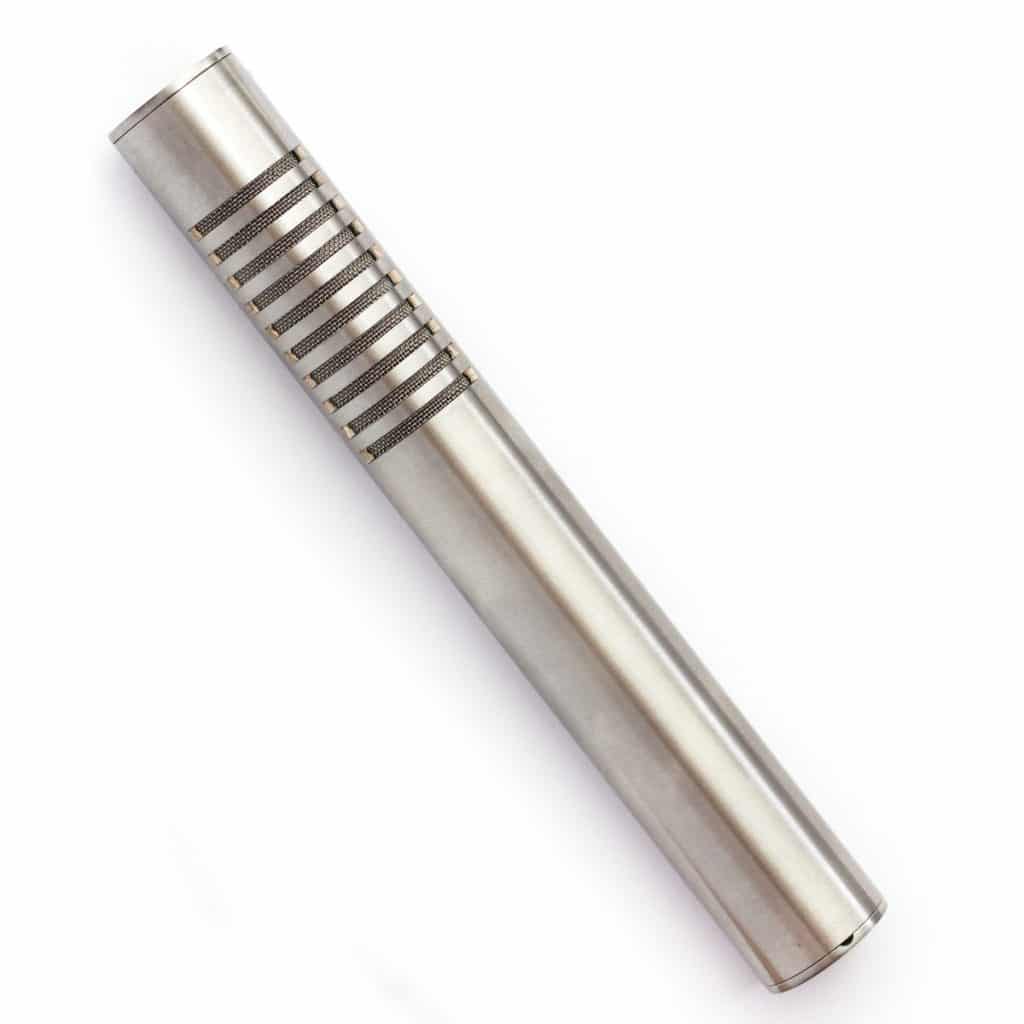 Locally Machined Matt-Polished Stainless Steel Body
A local CNC plant individually machines the RM-6 DIY Ribbon Mic bodies. The metal specialists hand-select the stainless steel tubing of finest grades. The machinists make body units with the attention to the detail and mechanically matte-brush them for our signature appearance.
Our own original XLR receptacle is CNC carved right in the bottom cap. The male XLR insert with gold-plated pins is included.
There was a long way to finding the best method for applying the logo, as stainless steel is rather hard to process. Out of the several options we've chosen to engrave the Bumblebee logo with a fiber laser. The machine burns the graphic right into the body of the metal, which makes it nearly impossible to damage.
Take a Listen to the Sample Recordings of RM-5
Check out the demos below, before you place an order. These recordings were made by RM-5 DIY Ribbon Microphone users. You can also search the YouTube for "RM-5 Ribbon Mic" for more samples. Enjoy!

The recording of an acoustic band made with a single Blumlein pair of RM-5 DIY Ribbon Mics. Yes, yes, yes, it is just one Blumlein pair! I couldn't believe it myself until the recording engineer explained me the process in details. You can read how this recording was made in my blog post: RM-5 DIY Ribbon Mic – Blumlein Recording of an Acoustic Band
A very nice acoustic guitar track by a customer recorded with a pair of RM-5 microphones in a Blumlein setup:
A great acoustic track recorded by professor Dan Boner. The RM-5 mic was used to record the vocals and fiddle:
Bumblebee RM-5 vs RM-6 Shootout
I could go into deep technical details explaining the differences between these two mic models we offer. However, there is a better way. Professor Dan Boner have recorded a great video showing off the RM-5 vs RM-6 microphones on acoustic guitar. I recommend to listen in headphones or on monitors in order to truly appreciate the difference in sound. Enjoy the great playing!
There is a detailed assembly manual for Bumblebee RM-5 DIY Ribbon Mic Kit with photographs of every step. Therefor, even if you are a beginner, there should be no problem assembling the microphone if you follow the instructions. Remember, the motor comes pre-assembled!
Please note, if you are still not confident about building the microphone yourself, you can order it assembled and ready to use.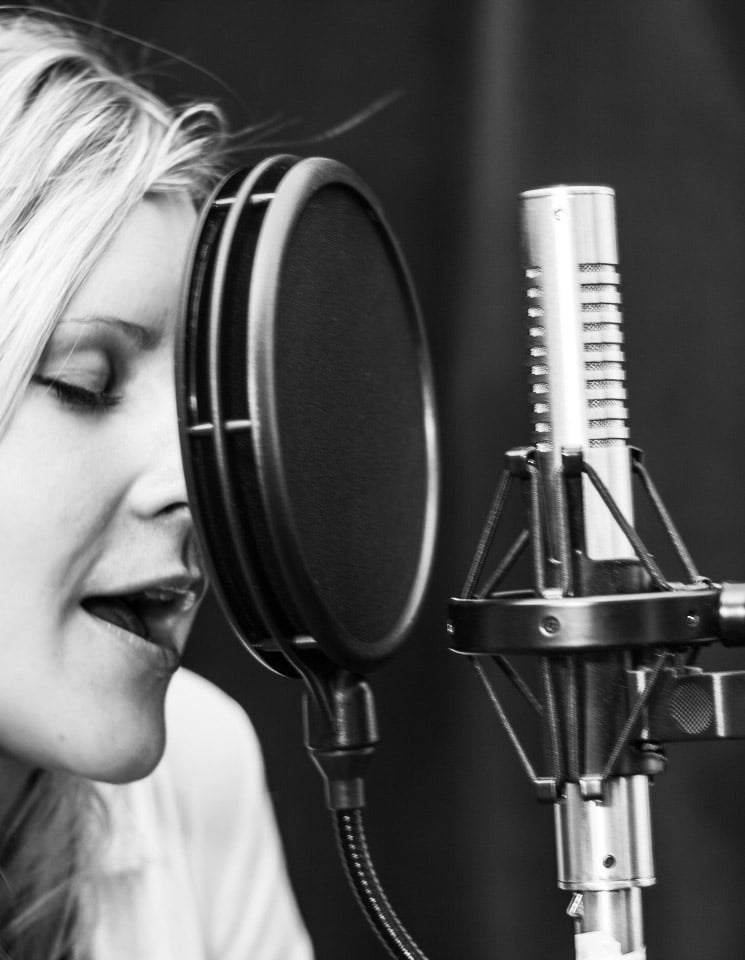 Very Low Shipping Fees for Any Destination Around the Globe
We deliver with UPS/Fedex/TNT to any place worldwide. The delivery fees are fixed and do not depend on weight and volume of your order.
The shipping fees are as follows:
If you still have any questions regarding the RM-6 Ribbon Mic Kit, don't hesitate to write me. I normally reply within few hours and I am always happy to chat with the fellow DIY audio enthusiasts.