Here at Bumblebee We Craft Three DIY Ribbon Mic Kit Models
Out of the three DIY Ribbon Mic models we offer each has its own unique sonic character. Three different colorations of the ribbon sound form an extended palette of choices during portraying the music. The microphones are designed and made to excel at specific applications within the recording process – from kick drums and brutal heavy metal guitar cabs to the gentliest nylon string acoustic guitar passages. See the brief kit descriptions, recommended applications and answers to the most common questions below.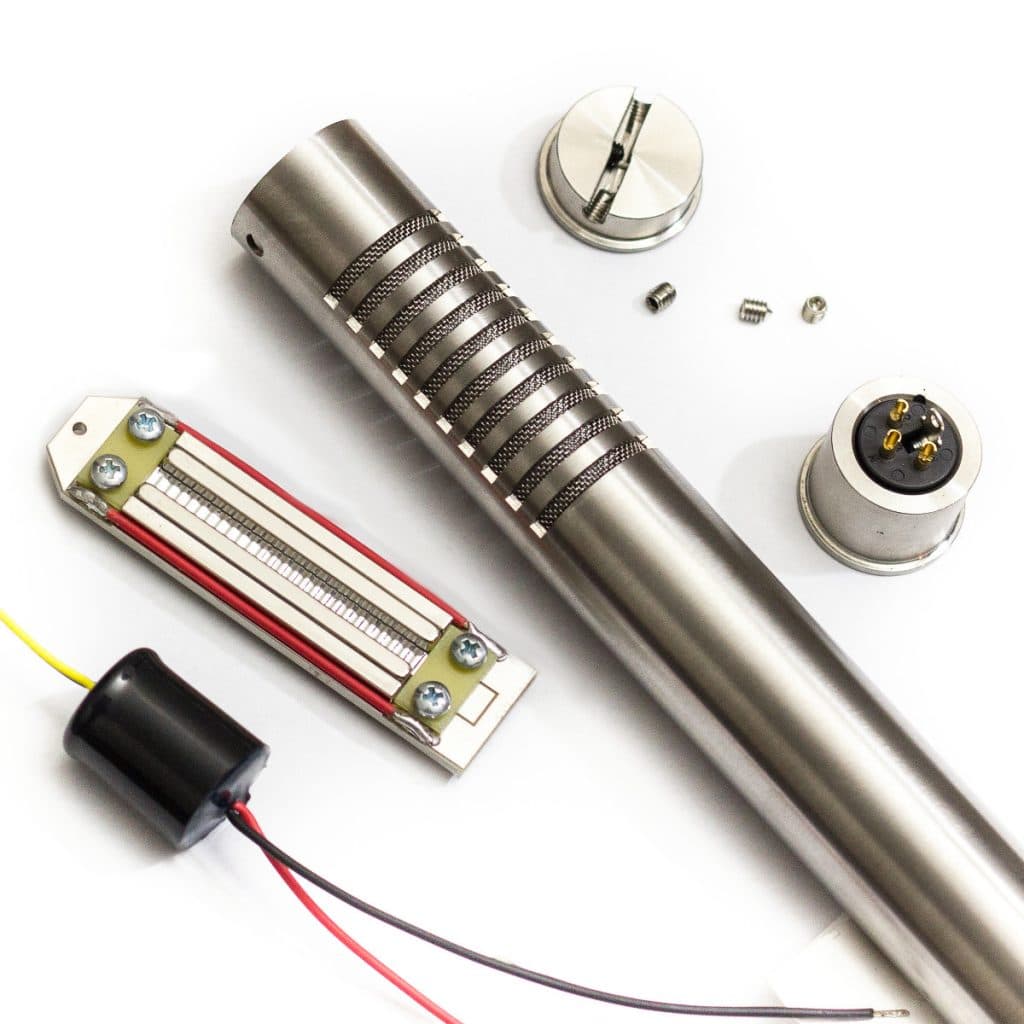 Bumblebee RM-5 DIY Ribbon Mic
The RM-5 is the first kit we've designed. It is a very traditional ribbon mic design with a classic sound. The RM-5 has a "vintagy" warm character with a typical early HF roll-off. It is also the most robust of our microphones, capable of withstanding heavy usage.
Recommended for electric guitar cabs, leslies and other electro-acoustic sources. Ribbon mic is the key to the heavy, yet not harsh distorted guitars. RM-5 is also great for any sources when the pronounced warm vintage sound is desired, for example jazzy/bluesy vocals, or to make instruments sound darker.
The RM-5 DIY Ribbon Mic Kit is available with two ribbons gauges: 2.5 microns and 4.0 microns (optional, for heavily punishing sources).
Bumblebee RM-6 DIY Ribbon Mic
The RM-6 is a modern ribbon mic with a natural sound, yet with some pronounced contour in hi-mid range. As a result, the RM-6 has some "presence" effect. The smaller ribbon of the motor produces the authentic sound with less coloration. Moreover, it has wider HF and better transient response.
Recommended as a "golden middle" between the sonic authenticity and reliability. Great for warm yet present vocals, acoustic instruments, low power guitar cabs, drum overheads. RM-6 is the most multipurpose microphone from our range.
The RM-6 DIY Ribbon Mic Kits is available with three ribbon gauges: 1.8 microns, 1.2 microns (optional, for better transient response) and 2.5 microns (optional, for the highest durability).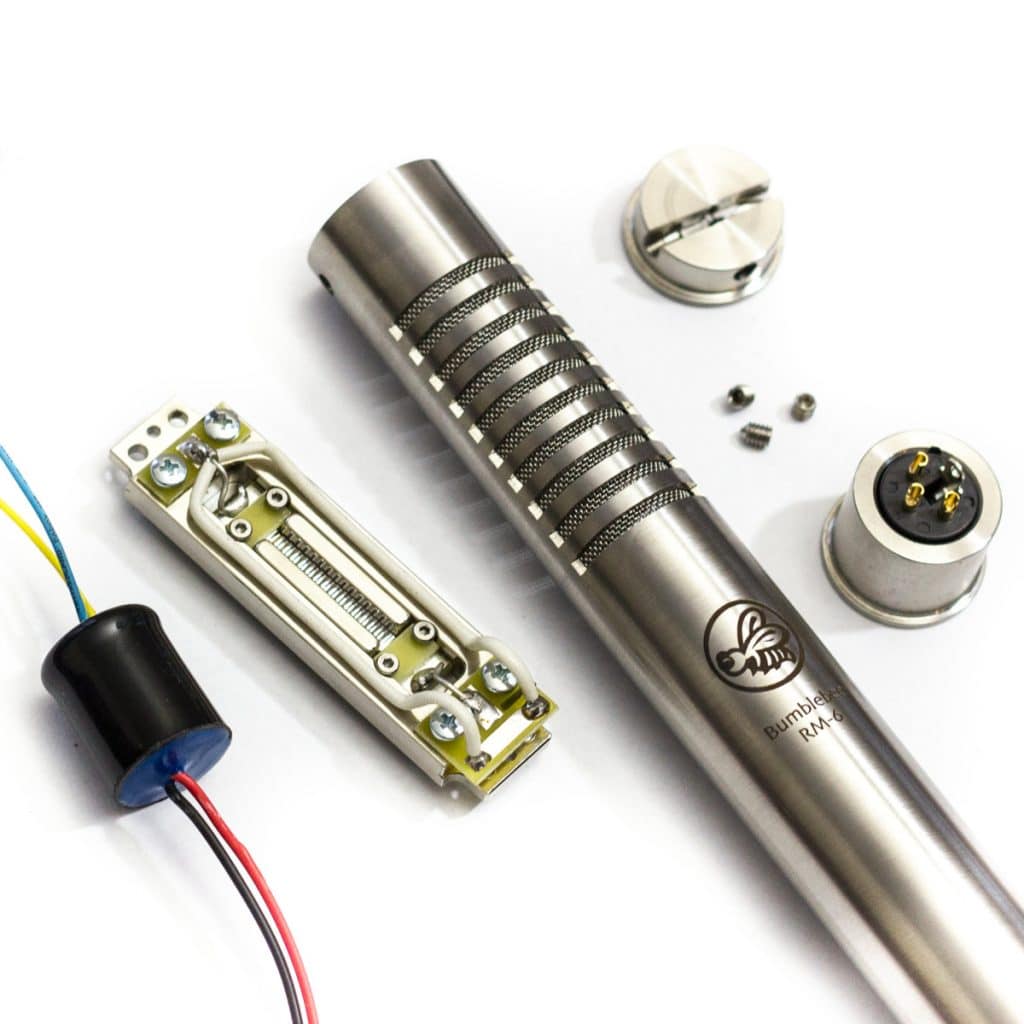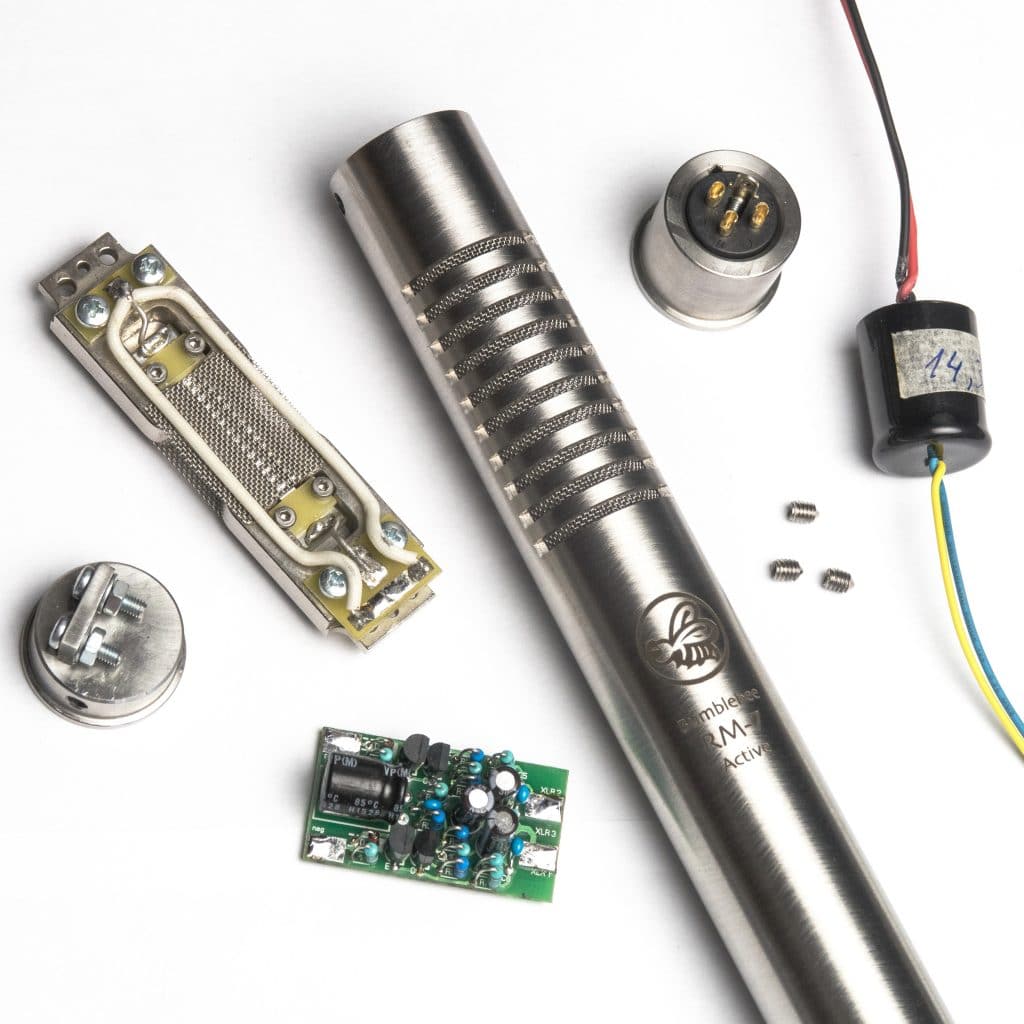 Bumblebee RM-7 Active DIY Ribbon Mic
The RM-7 is our most advanced ribbon mic. It is an active microphone with a built-in ultra-low noise preamp, making it suitable for use with any affordable audio interfaces. The RM-7 has the purest, the most natural sound and the widest HF response due to the elaborate motor design.
Recommended for the most demanding sources. For example, quite and transient-rich acoustic instruments, like finger-picked guitars. The RM-7 mics excel at orchestral recordings or as room and ambient microphones. They are perfect for percussive sources, such as marimbas, shakers, drum overheads, etc., due to the best transient response. The RM-7 is a great choice for the smooth unhyped vocals.
The RM-7 DIY Ribbon Mic Kit is available with two ribbon gauges: 1.8 microns and 1.2 microns (optional, for the best transient response).
No Special Expertise or Skills are Required to Build our Kits!
Every Bumblebee DIY Ribbon Mic Kit comes with a fully assembled and tuned ribbon motor. The ribbon installation requires very special skills and custom-made tools to be done properly. That's why in order to guarantee a successful built to every customer, this delicate job is done by our experienced technicians, who are the dedicated craftsmen, passionate about ribbon mics.
Bumblebee DIY Ribbon Mic Kit Summary Table
| | Bumblebee RM-5 | Bumblebee RM-6 | Bumblebee RM-7 |
| --- | --- | --- | --- |
| Sound Character | Vintage | Modern | Authentic |
| Frequency Response | Classical | Classical | Wide |
| Transient Response | Average | Fast | Fastest |
| Recommended Application | Electric & Loud | Universal | Acoustic Instruments |
| Circuitry Type | Passive | Passive | Active |
| Phantom Power | Not required | Not required | +48V required |
| Ribbon Length | 2 inches (5.0 cm) | 1 inch (2.5 cm) | 1 inch (2.5 cm) |
| Ribbon Gauge Options | 2.5u, 4.0u | 1.2u, 1.8u, 2.5u | 1.2u, 1.8u |
| Transformer Type | Toroidal, 1:35 | Toroidal, 1:28 | Toroidal, 1:28 |
| MSRP, ex-VAT | From EUR 199.00 | From EUR 279.00 | From EUR 375.00 |
Don't Have a Hi-End Audio Inteface or a Boutique Preamp?
You might have heard that you need a very high quality and high gain preamp in order to use a ribbon mic. Well, generally it is true if you are going to record quite sources. But we still have you covered here. We offer the ribbon mic inline preamps that allow using ribbon microphones with any common affordable audio interfaces and achieve professional sounding recordings.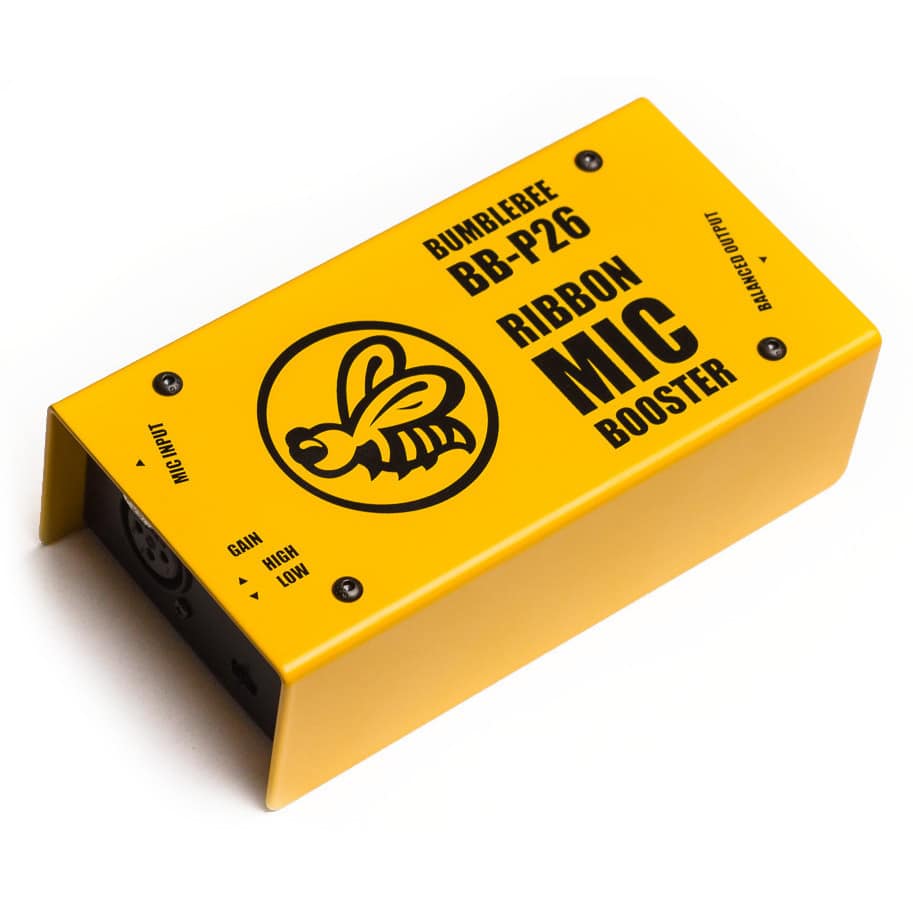 Bumblebee Bb-P26 Ribbon Mic Booster DIY Kit
Bb-P26 is an inline preamp for ribbon mics. In simple words, it is a separated input stage from a high-end boutique preamp. Bb-P26 offers very low-noise input and adds +26dB to you original ribbon sound. As a result, Bumblebee inline preamp makes any ribbon mic as little demanding as a condenser microphone.
Bb-P26 uses the phantom power from the audio interface as a power supply, so no adapters or mains connections are needed. The schematic of the preamps is fully balanced. It means that Bb-P26 behaves like if your balanced mic cable never interrupts, making it extremely immune to any electromagnetic interferences.
Just connect the Bb-P26 between a ribbon mic and an audio interface and enjoy the high condenser-like signal level and the authentic unaltered ribbon sound.
Bumblebee Bb-A20 Ribbon Mic Activator DIY Kit
Bb-A20 ribbon mic activator is similar to Bb-P26 inline preamp, but is designed for use inside a microphone. Just solder it between a mic transformer and an XLR output socket and any typical ribbon mic will turn into the active ribbon microphone.
The advantages are the same as with Bb-P26 – the high output level and the very low self-noise. The activator is powered by +48V from any audio interface via a microphone cable, so your ribbon mic becomes phantom powered.
The Bumblebee Bb-A20 DIY Kit is included with the RM-7 DIY Ribbon Mic Kit.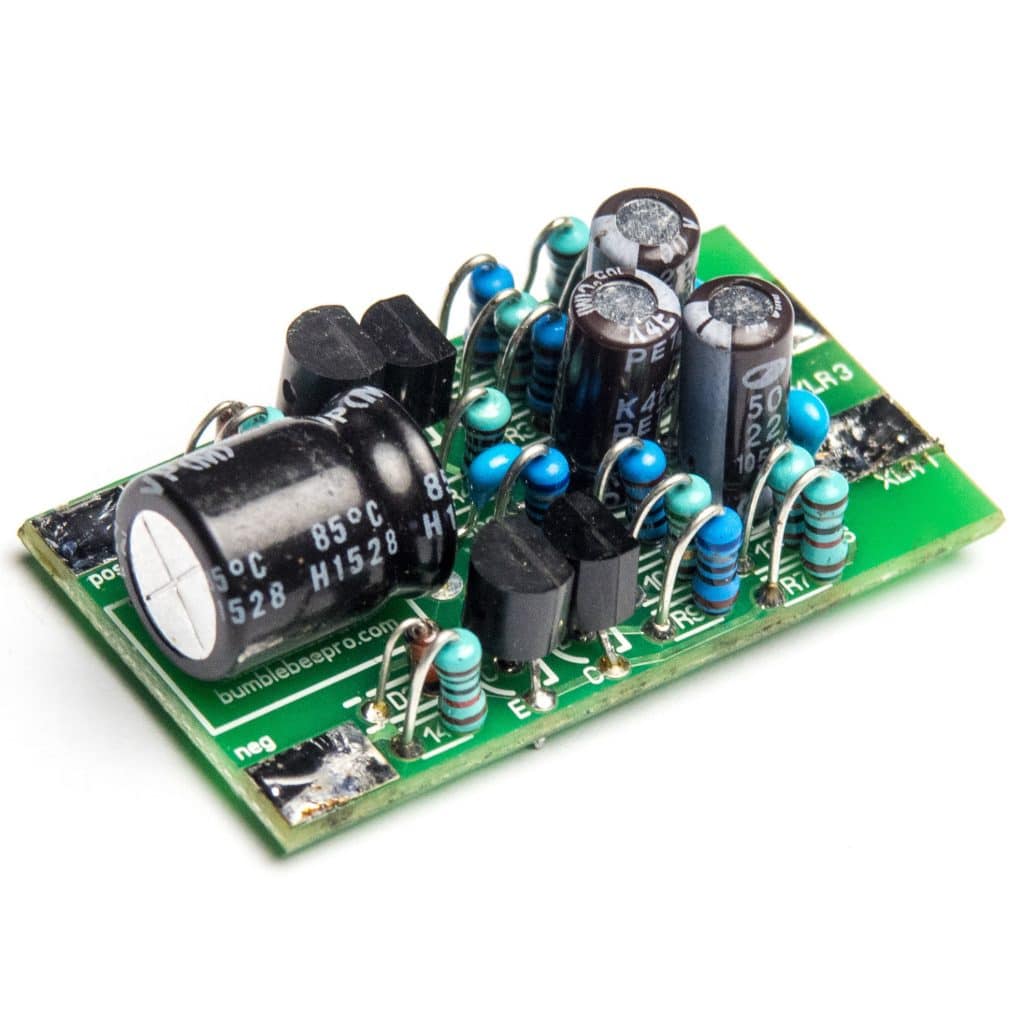 You Obviously Need To Put a Microphone on a Stand.
- All The Accessories are Here Too!
No need to scratch you head, we have all the accessories you might need for your DIY ribbon mics. We stock the dedicated shock-mount holders for mic stands and the Blumlein bars for stereo recording setups. No need to invent the solution – you can get everything here, at Bumblebee.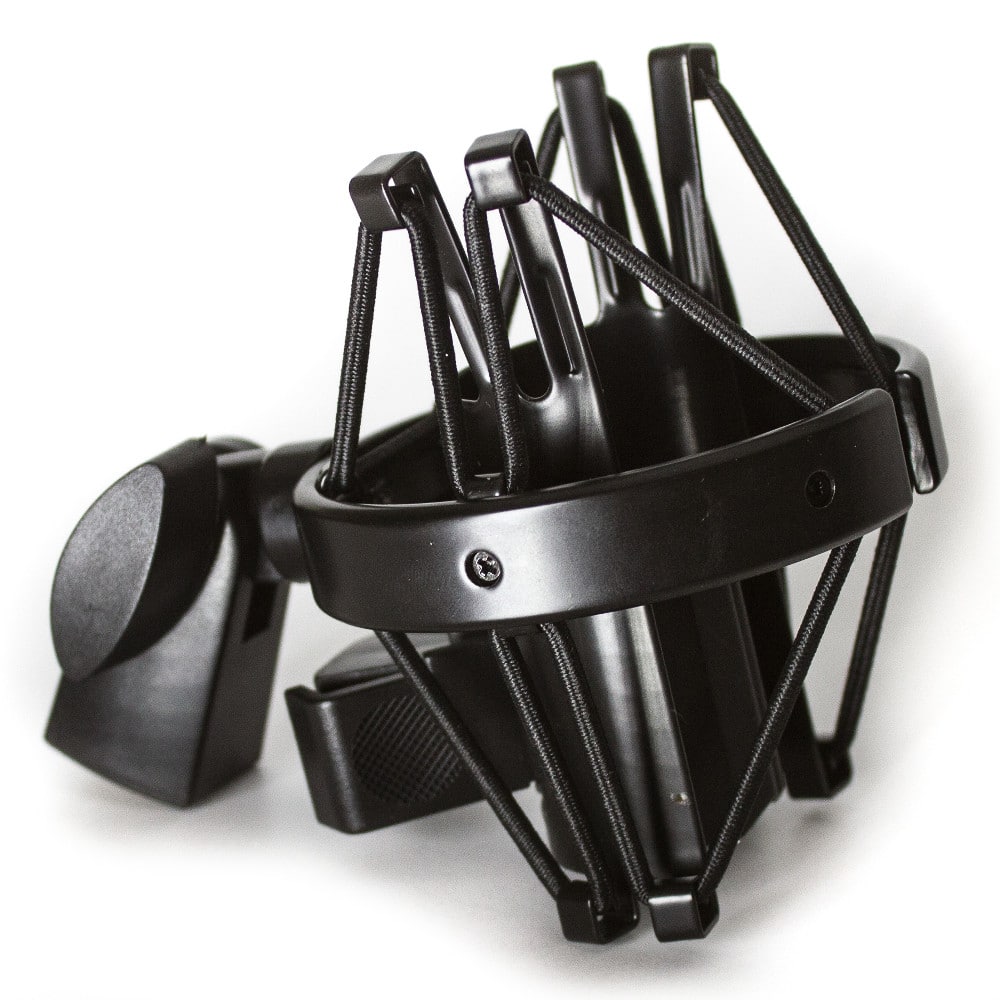 Bumblebee SM-28 Mic Holder
SM-28 is a great shock-mount with a clip for the microphones up to 28 mm in diameter. The microphone cable doesn't have to be detached to place the mic in the holder or remove it. The holder is made from a very durable plastic with high quality suspension rubber cord. It is made to last for years.
SM-28 is a great low-cost solution for isolating the ribbon, small condenser or shotgun microphones from mic stand vibrations.
You can order the SM-28 holder separately or by selecting to add it as an option when putting any of Ribbon Mic DIY Kits in the cart.
Bumblebee SB-30 Blumlein Stereo Bar
Ribbon Mics are very often used as stereo pairs. In order to make the users' life easier, we stock the dedicated stereo bars. Just put two shock-mounts on the end screws and fix the bar to the microphone stand with a middle thread.
The regular X/Y stereo pair of ribbon mics is usually referred as a "Blumlein pair". Such reference is dedicated to Alan Dower Blumlein, the inventor of modern stereo recording.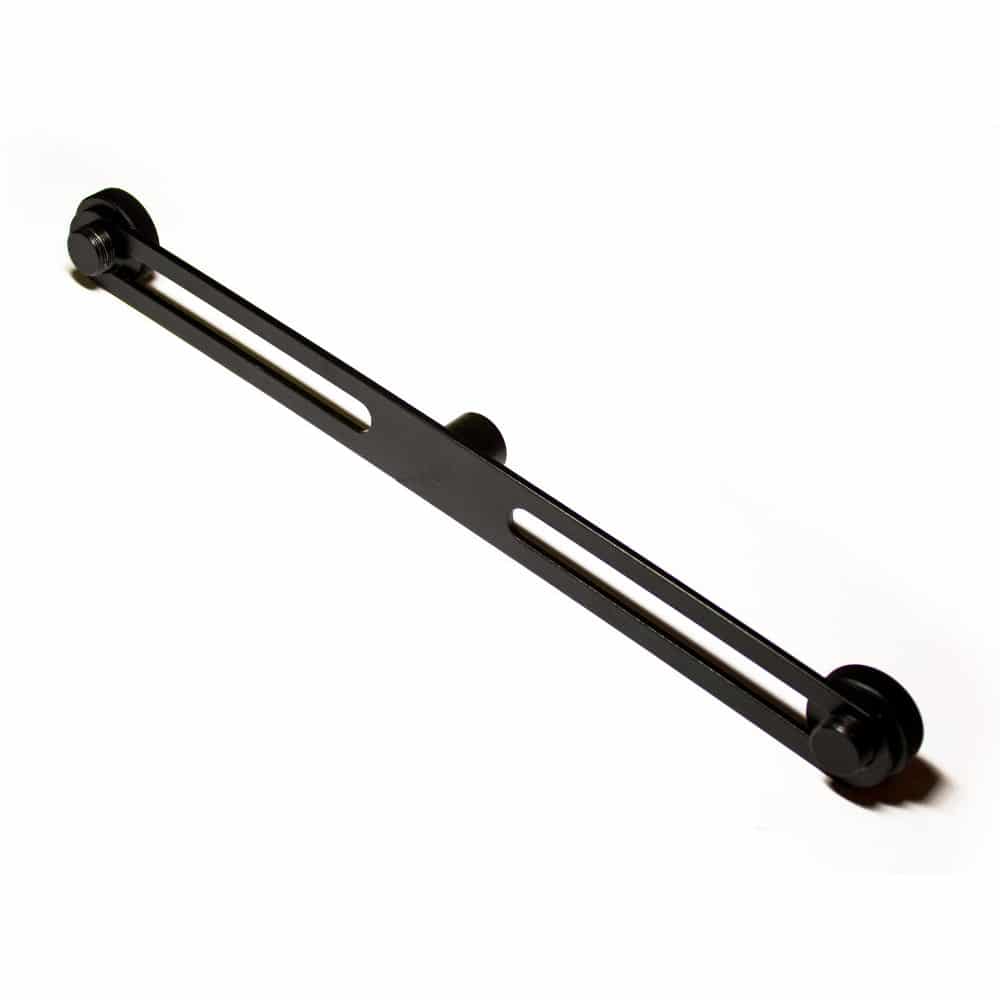 Wonder Who We are and What We Do?
- Bumblebee is a Small Company with a Passion for The Music
Artur Fisher, a recording engineer, a music producer and Bumblebee Pro founder, has started making ribbon mic motors for DIY pro audio community in 2010. The company have evolved since that time, now we are a team of four people making DIY Ribbon Mic Kits. The ribbon microphones we offer are Artur Fisher's original designs. We don't use stock parts and produce all the hardware locally in Latvia, EU. By 2020 we've delivered thousands of Ribbon Mic Kits to hobby musicians, recording enthusiasts and professional sound engineers from all around the world. The Bumblebee Microphones can be found in the studios from Iceland to South Africa, from Alaska to New Zealand.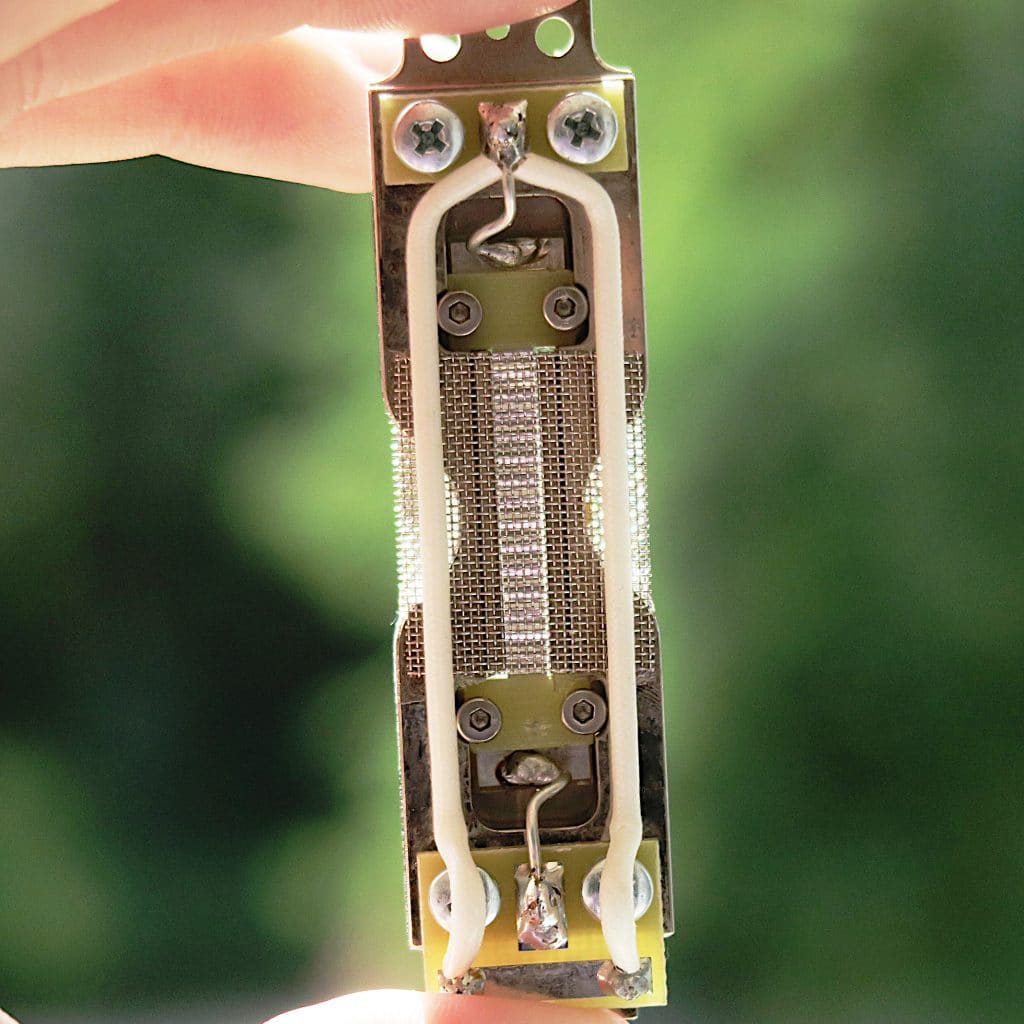 Can I Do It? - Yes. Bumblebee DIY Ribbon Mic Kits are Beginner Friendly
All the kits come with assembled and tuned motors
If you have ever held a soldering iron in your hands, you can build a Bumblebee DIY Ribbon Mic Kit. Moreover, a detailed illustrated assembly manual with photos of every step is provided online for every kit
Our main goal is the successful build by every customer. Therefore, the most difficult and demanding process that requires very special tools and skills to be done properly – the installation of a ribbon – is performed by our experienced technicians who are the biggest fans of their job. When you order a kit, it includes a fully assembled and tuned ribbon mic motor.
Each Kit Comes With All The Parts You Need
No matter which DIY Ribbon Mic model you choose, each kit comes with all the parts required to complete the build. You won't need to source any components anywhere else.
Each ribbon mic kit comes with a fully assembled ribbon motor tuned by an experienced technician, an epoxy molded toroidal output transformer and a stainless steel body with our signature matte brushing. The top of the line model – Bumblebee RM-7 – also includes an ultra low noise internal active preamp kit.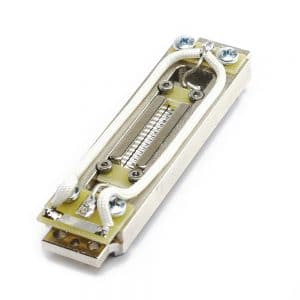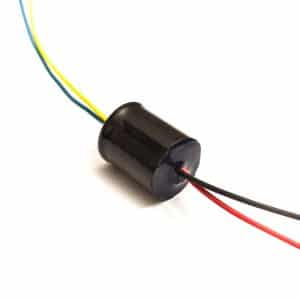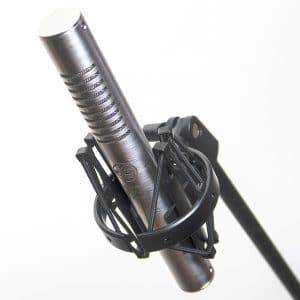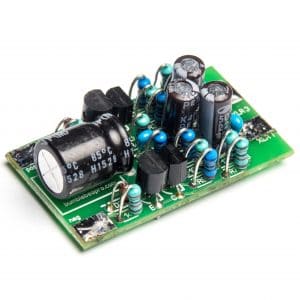 The Most Frequent Questions About our DIY Ribbon Mic Kits
Please check out the brief answers to the most frequent questions I receive about our DIY Ribbon Mic Kits. You can also read the linked articles for the most detailed explanations. If any other questions arise, feel free to get it touch with me. I am always happy to chat about the ribbon mics and do my best to reply within 24 hours.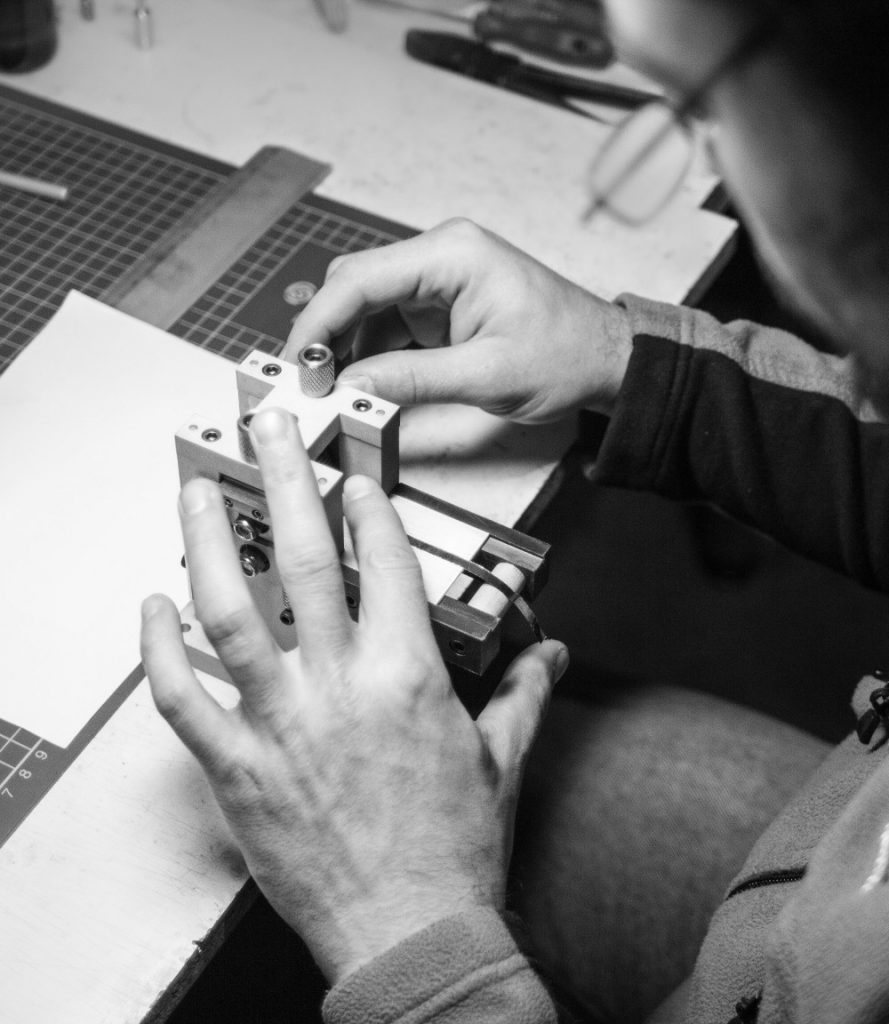 What Ribbon Gauge Should I Choose?
The main advantage of a thinner ribbon is a better transient response. Thin ribbons weight less and, therefore, react to the tiniest changes in pressure around the motor faster. As a result, you get more vivid and natural "airy" sound. Another positive side effect of thin ribbons is a higher output level. If you mostly intend to record quite gentle sources, a thinner optional ribbon is the best choice.
The most obvious advantage of a thicker ribbon is durability. Thick ribbons require less care during handling and can withstand sources with higher power. If you need a kind of "all around" microphone, a thicker default ribbons are recommended.
I should note, that the difference between the close ribbon thicknesses cannot be describes as "night and day", however, it is clearly audible during the side-by-side comparison, especially with transient-rich instruments
Yes. Moreover, when you order two kits of the same kind, we assume that you would prefer a pair and match them by default for no extra charge. We match motors by the resonant frequency of ribbons and transformers by the inductance of primary windings.
Can I Get an Assembled Mic Instead of a Kit?
Yes. There is a list of options in the header of the product listing, just use the checkbox to select "receive the microphone pre-assembled" option. The assembly fee varies depending on model, but it is always shown near the checkbox.
Is Phantom Power Harmful?
No, if proper XLR cables are used. The ribbon microphones are protected by the transformers that don't pass the DC. However, the jack patchbays must be absolutely avoided if you use phantom power. When you plug or unplug the jack, you short-circuit the power to the ground and it can damage or destroy a ribbon.
Note: for RM-7 Active DIY Ribbon Mics the phantom power is required.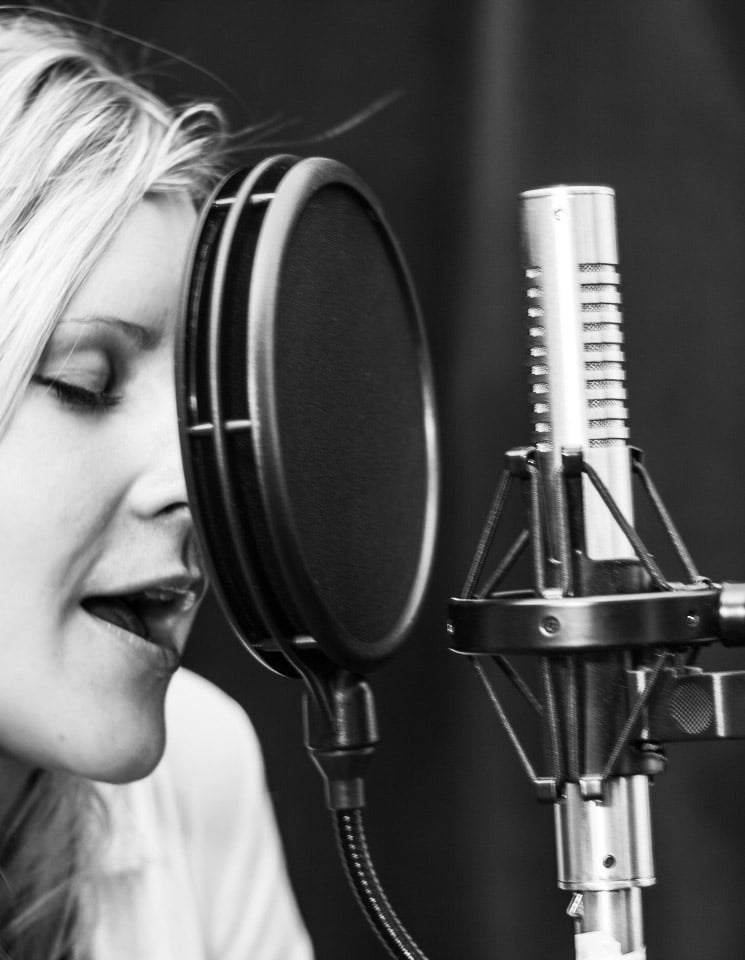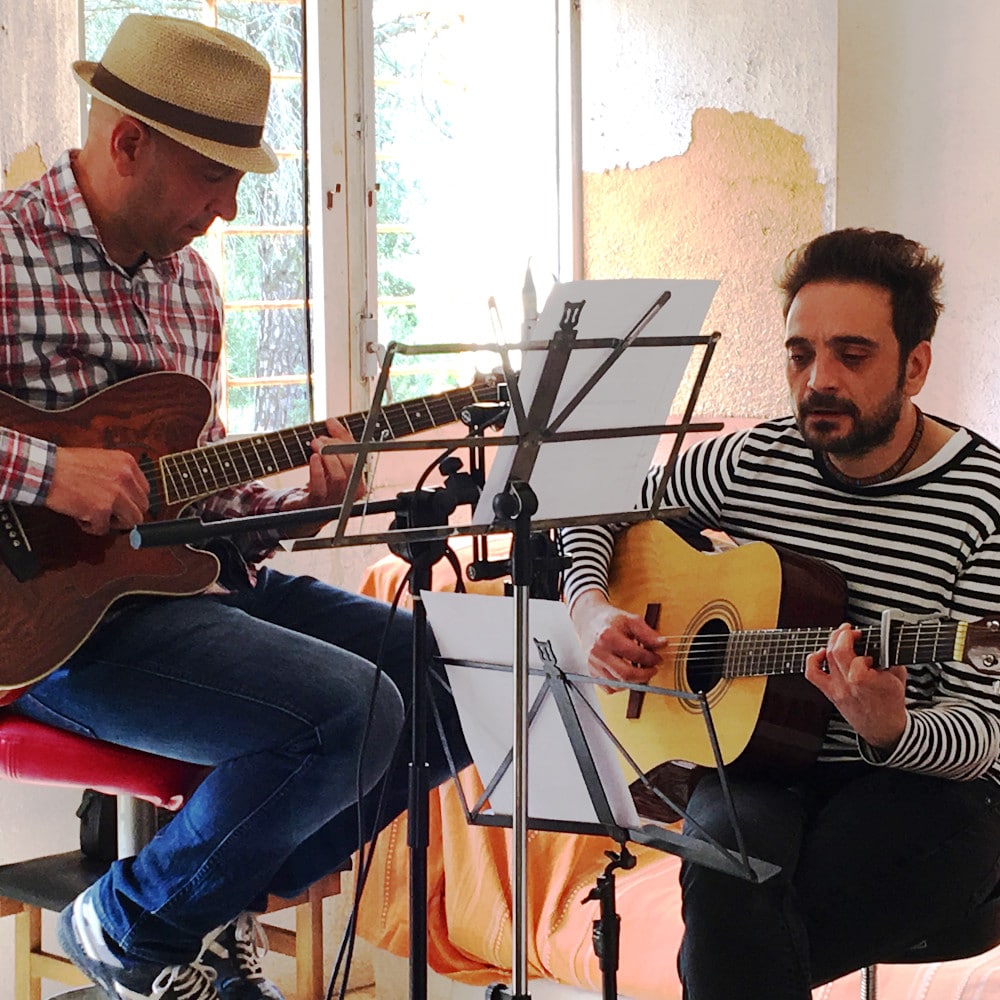 Is It Safe To Ship The Ribbon Motors?
Yes. I have been shipping the ribbon mic motors to DIY enthusiasts from all around the world since 2010 and I can assure that shipping damages are very rare (less than 1% of deliveries). However, things happen and if the motor from your kit arrives damaged, just get in touch with us. We'll address the issue and will replace the motor promptly. We have a 100% customer satisfaction policy.
Can You Deliver To My Country?
Yes. We deliver to any place in the world with UPS/DHL/EMS. Moreover, the delivery fees are fixed and very affordable: 9.95 EUR (EU), 14.95 EUR (US & Canada), 19.95 EUR (Other Countries) for any amount of goods. However, please note, that any import expenses and customs charges are fully your responsibility.
Still Have Questions? - Don't Hesitate to Ask!
If anything about the Bumblebee DIY Ribbon Mic Kit is still unclear or if you have any other questions, feel free to send me a message. I am always happy to chat with fellow audio DIYers. I do my best to reply every message within 24 hours.
Yours, Artur Fisher.